Step1:Apply
Fill in the

application form

.
Fill in the

placement test

.

Permit application relative documents (Please email us

:nttucltsc@gm.nttu.edu.tw).
The diploma of your highest degree

Any c

ertificate that can prove you have already graduated from high school. For example, the diploma of

your high school/university/graduate school, report card, or student ID card of your university/graduate school.

A photocopy of your passport's information page

A Financial Statement

A financial statement issued within 3 months and shows an ending balance exceeding USD 2,000 or its equivalent.

If using a family member's financial statement, a guarantor letter stating willingness to support your stay in Taiwan is required.

If you are a scholarship awarded, you may submit your scholarship certificate in place of a financial statement. Proof of a bank loan can also be submitted in place of a financial statement.
※All the documents listed above must be presented in Mandarin or in English. As for other languages, please attach a translation.
▲After receiving your application and confirming your application meets our primary requirements, we'll send your admission letter by email or by post to the address submitted in your application as soon as possible.
▲Receiving an admission letter does not guarantee you will be able to obtain a Taiwanese visa.

Step2:Payment
Check and confirm your application and supporting documents.

Addmitted applicants will receive the payment information and an admission letter.(Only international remittances are accepted).

Please note the following charges and fees. (NTD)
New Student Registration Fee

:$1,000

(僅新生第一次註冊時繳交,之後不需再交)

Tuition Fee

(Depends on the cours)

Housing fee

(Only for university dorm applicants)

Insurance premium

(According to the MOE, foreign students are required to have insurance. If you have proof of any other insurance, you can opt out of joining the insurance program)

Books and materials fee:

about 1,000 dollars each term

(The exact number depends on the instructor and the course)
※During the registration stage, you only need to pay the deposit which includes the registration fee, one-third of the tuition fee, the housing fee (only for university dorm applicants), and the insurance premium (only for those who do not have insurance yet). The rest of the fees should be fully paid on registration day.

Step3:Confirm your visa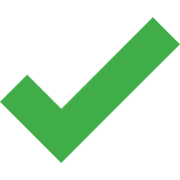 Need to Apply for Visa:
Apply from the Visa application system

For applicants who require original documentation in order to apply for a visa, electronic files of original admission letters are emailed.

Apply for your visa from the nearest ROC embassy.

Required documents are as follows:
Visa application form

Admission letter and photocopy

Financial statement and a photocopy

(

for example, account balance certificate or certificate of the wire transfer.)

Passport and a photocopy

(

Your visa is valid for more than six months, and your passport must with blank pages.)

Two colored passport-sized photos were taken within 6months

Study plan and a photocopy

(T

he content should include your motivation for learning Chinese and your study plan.)

其Other documentes may be necessary depending on where you apply for your visa
▲: Applying for the Visitor Visa for Studying Chinese Purpose Resident Visas for Overseas Chinese Students(visa code FR), applicants are required to take classes for at least 15 hours per week.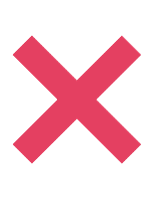 No Need for a Visa:
For applicants who are nationals of 90-day visa-exempt entry countries or who have proof of legal residency in Taiwan.

Admission letters will be emailed.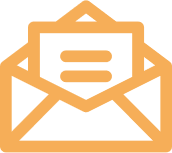 Step4:Registraion
Register and complete the payment at Taitung University. (NTTU only accepts NT dollars)

Take the placement test at NTTUCLTSC.

Take the X-ray Testing to the Taitung City Public Health Center. (Please follow the SOP.)

Apply for the ARC, student ID card, and moto bicycle/car parking permit