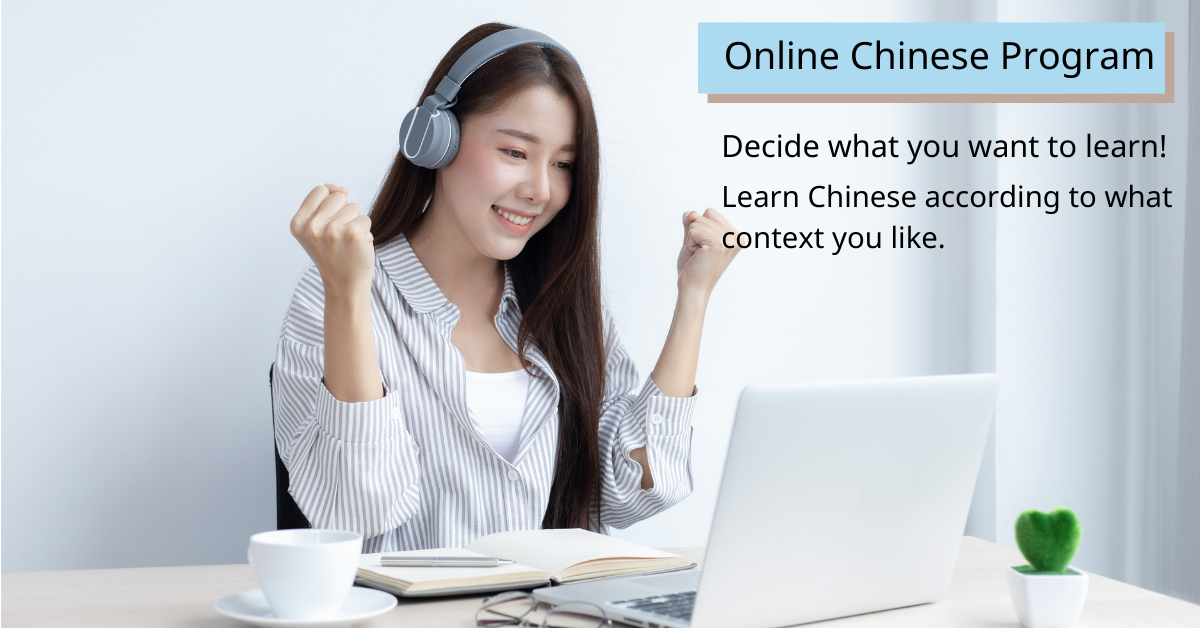 Online Chinese Individual Program
Decide what you want to learn!
Business, tourism, Chinese medicine, all levels of Chinese, Chinese for international students, and other courses, according to their favorite content to learn Chinese!
Hours: 1 hour per class, at least 1 hour per week, 24 hours in total.

Course time: 8:00 a.m. to 10:00 p.m. (Taiwan time), free time arrangement.

Hours

1 on1

NT$800/People

1 on 2

NT$600/People

1 on 3-6

NT$500/People

24 hours

NT$19,200

NT$14,400

NT$12,000

48 hours

NT$38,000

NT$28,800

NT$24,000

72 hours

NT$57,000

NT$43,200

NT$36,000
Note:CLTSC news students have to pay the new registration fee of NT$1,000.