【CLTSC】The 2023 Overseas Digital Chinese Language Promotion Project - Advanced Online Course has been completed
National Taitung University conducted an online advanced training program for the USA, China, and Southeast Asia in 2023, involving four weeks and eight sessions over four weeks, from August 20th to October 8th.
This program offers diverse learning opportunities for overseas Chinese school teachers through professional instructors and abundant technological resources. Eight sessions were held with 500 teachers from 5 different regions, including Chicago, Atlanta, Houston, Miami, and Denver. Their positive feedback recognizes the thoughtful course planning and diverse teaching activities, which have greatly benefited their teaching in Chinese schools.
講師方品惟上課情形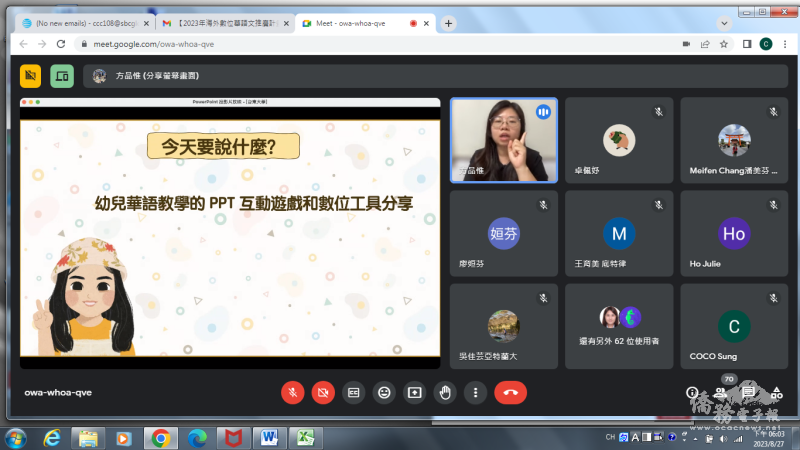 講師倪聖雅上課情形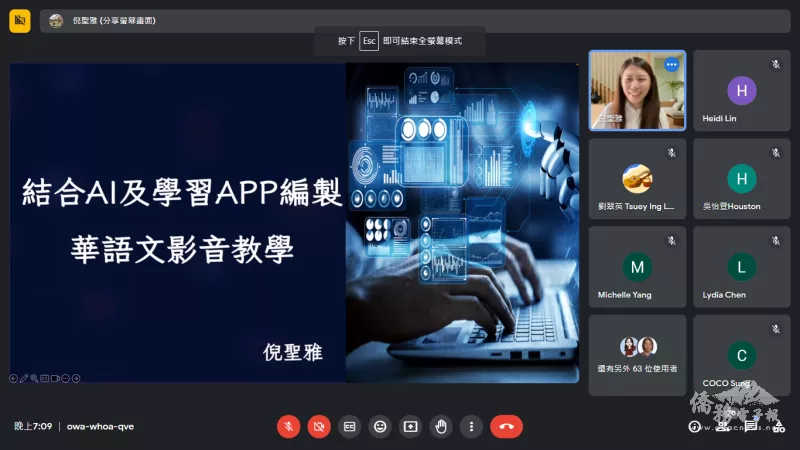 講師黃采瀞上課情形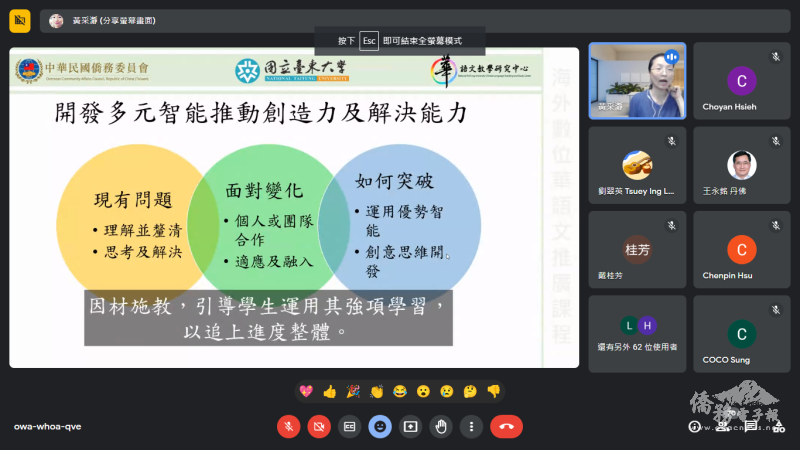 更多詳細資訊請洽網站:https://ocacnews.net/article/352533?cid=2